"Chicana Activism: Tools for Restorative and Transformative Justice."
Across time and space, Chicanas have intervened and strenghtened freedom struggles by disrupting sexism, heteropatriarchy, and heteropatriarchal violence. Chicanas not only advocate for women's rights, but also ensure that Chicana/o liberation means freedom for all members of the community. To that end, Chicanas continue to devise critical methods for addressing historical trauma and working to heal ourselves and our communities in multiple spaces. The 2016 NACCS Chicana Caucus Plenary underscores macro and micro perspectives of the many ways in which Chicanas facilitate transformative justice and provide vital tools for personal and collective restoration.
Panelists:
Elisa Facio, Eastern Washington University
"Undocu-Queer Women's Efforts in Eradicating Hetero-patriarchal Violence in Washington state."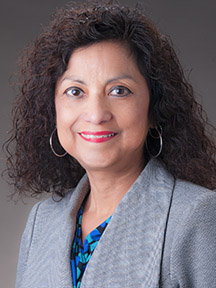 Elisa Facio is Director of the Chicana/Chicano Education Program and Professor of Chicana/Chicano Studies at Eastern Washington University. In addition, she is the Executive Director of the Race and Culture Studies major and minor. Elisa's areas of teaching and research include Chicana Feminist Thought, Indigena Chicana spiritualities, transnational issues related to gender, race, and sexuality in Cuba, and age, aging and generations. Elisa received her B.A. with honors in sociology from Santa Clara University and an M.A. and Ph.D. in sociology from the University of California, Berkeley. Elisa's academic work is published in anthologies, academic journals, encyclopedias, and her book on older Chicana/Mexican women titled Understanding Older Chicanas: Sociological and Policy Perspectives was published by SAGE (1996). She co-edited anthology with Dr. Irene Lara, Fleshing the Spirit, Spiriting the Flesh was published by the University of Arizona Press (2014). And, she is also a contributing author to the collection.
Martha Raquel Gonzales,California State University, San Marcos
"Holding each other Accountable: Confronting Violence in Community Settings."
 Martha Raquel Gonzales, born and raised in Los Angeles, balances her life and time between holding a joint position as an Assistant Professor of Women's Studies and Liberal Studies at California State University, San Marcos and as member of Mujeres de Maiz (MdM). Her current research interests include Xicana feminisms, women's spirituality, and critical education, which are anchored in her involvement with MdM. She has worked with MdM over the years to transform spaces by hosting the Annual Live Art Shows, creating ephemeral ambiences, assisting with zine editing, and currently co-editing MdM's book project Mujeres de Maiz: A 20 Year Retrospective.
Co-Panelists:
Audrey Silvestre, UCLA, Cesar E. Chavez Department of Chicana and Chicano Studies
Nadia Zepeda, UCLA, Cesar E. Chavez Department of Chicana and Chicano Studies
"Chicana Feminist Praxis: Tactics to Transform Heteropatriarchal Universities Through Community Accountability."
Audrey Silvestre is a queer feminist from Los Angeles, California. Her research interest includes thinking about the production of gender, racial and sexual assemblages through immigration discourse/movements in relation to the prison industrial complex. Audrey is part of the editorial collective at The Feminist Wire and currently is devoting her time and passion towards the revitalization of Third Woman Press. She is a member of the MALCS Ad-Hoc Committee on Heteropatriarchal Institutional Violence that addresses violence within the university and Chicanx Studies. She a first-year doctoral student at the Cesar E. Chavez Department of Chicana and Chicano Studies at UCLA.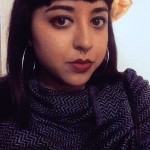 Nadia Zepeda is a queer Chicana feminist born and raised in Santa Ana, CA.  Her primary focus in study looks at queer feminist of color collective formations. Currently, she is doing oral histories about Chicana spiritual practices and healing collectives. Nadia is a member of the MALCS Ad Hoc Committee on Institutional Violence that addresses issues on institutional violence in the Chicanx Studies and the university. She is currently a doctoral student in the Cesar E. Chávez Department of Chicana and Chicano Studies at UCLA.